Capital One Financial Corporation is an American bank holding company which specializes in credit cards, auto loans, banking, and saving products. It is headquartered at McLean, Virginia. Chris invited me to spend a few hours at their New York office on 19th street. The New York office space is dedicated to business, design and technical teams in commercial banking.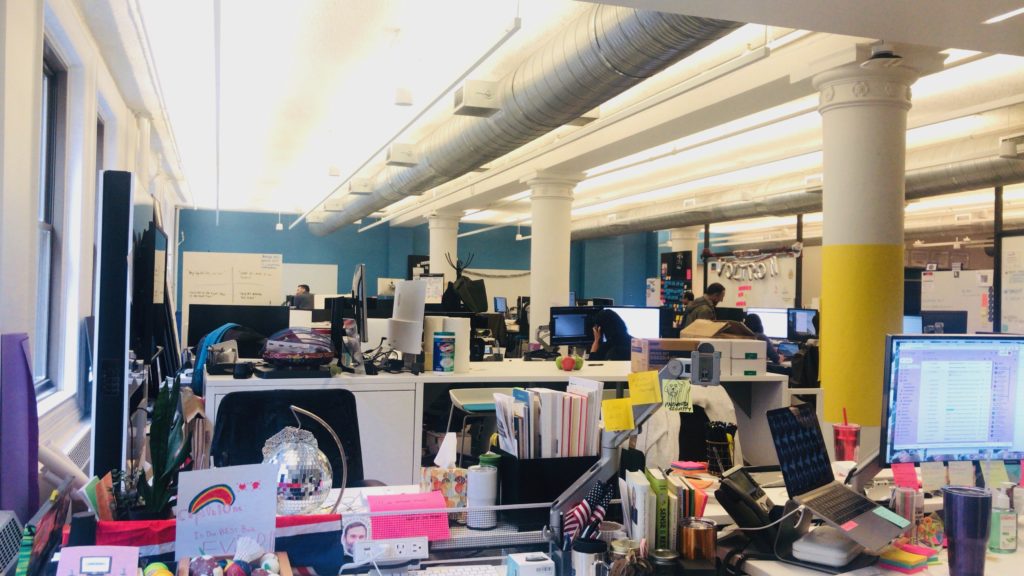 My teacher, Sandra Davilla, connected me to Chris Castaneda who is the Principal UX Product Designer at Capital One. I met Chris in the lobby and he offered me to join an ongoing design meeting. This meeting was about the upcoming sprint for Capital One's mobile application. It was conducted by the design lead. The objective was to discuss completed user stories and to analyze new authentication, logging, and user onboarding features. There were eight team members in total from design and mobile development teams. All the designs for the sprint were displayed on a screen in the meeting room. They thoroughly discussed a feature about authenticating a transaction on the mobile. Eventually, they decided to move the feature to the upcoming sprints. New stories were created for payment challenges and API issues. It was good to see people from diverse backgrounds, reaching a consensus after an intense discussion. The meeting room was arranged nicely. I was especially inspired by the productive discussion the whole team had and the way they were working together to improve the user experience. The meeting lasted for an hour.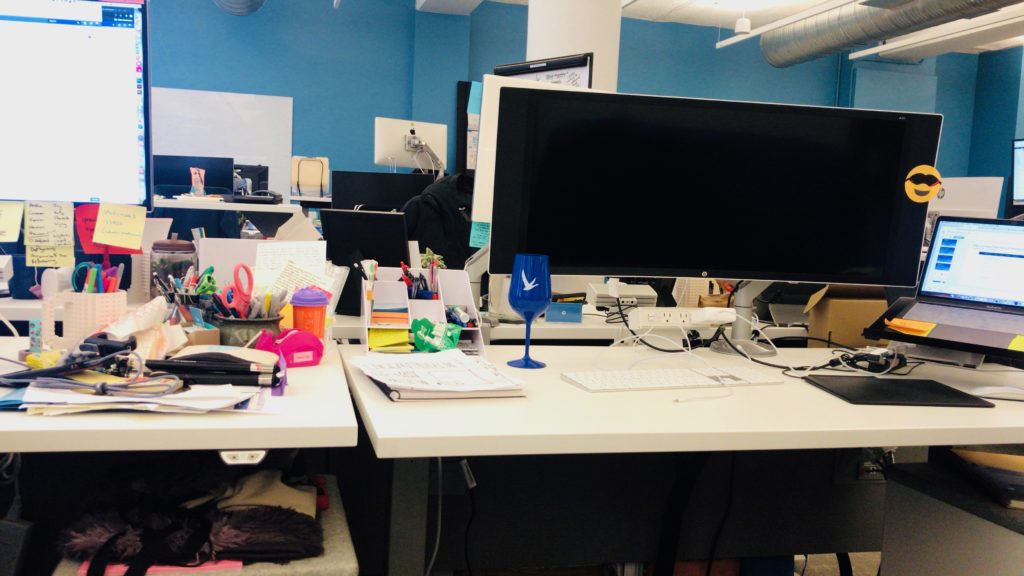 After that, I followed Chris to his workstation. We started our discussion with research methodologies and the design process Capital One is following to improve their products. Chris is on the design team that works for commercial banking. He explained that in commercial banking, clients are large company owners and the design team does not have direct access to them. To overcome this issue, Capital One has internal research partners. They help the company in recruiting proxy clients. Proxy clients are people who have a similar profile to the actual clients of Capital One. The similarity can be based on the kind of business the proxy client owns. Once a proxy client is recruited, the design team can invite them for an interview. On the choice between quantitative and qualitative research, Chris replied that the company prefers to use qualitative research methods due to the nature of their clients. He explained that in commercial banking, the client base is narrow. Recruiting ten proxy clients or inviting important clients to the office can be more effective than quantitative research methods like a survey. According to Chris, the most significant challenge as a designer in commercial banking is to understand the intricacies of financial complications. When I asked about further about design methodologies, Chris replied that the world of user experience and human-computer interaction is advancing rapidly so it is hard to stick to one particular approach. He further added that businesses are realizing the importance of user satisfaction and are ready to invest in it, which gives designers a great opportunity to research and expand their horizons. While we were having this conversation, he got a reminder of a meeting. Before heading towards the meeting, he introduced me to Samantha Li, Design Manager at Capital One.
Samantha offered me a tour of the office space. We started with the design team's space. She showed me the office of the head of the design department. She told me that he is hard to find in his office because he prefers sitting among the designers so that everyone has direct access to him. The best thing about his office was a board where the goals for the design team were posted. During this tour, I got the chance to meet a lot of people but one notable conversation I had was with the lead designer at the incubator, Captial One Labs. She is part of a team of six including four developers and one researcher. The team focuses on innovative ideas which are not a part of their products. She did not describe the type of experiments they do but she was very excited about her work. She said that she likes her job because it lets her go beyond limits. In my opinion, the incubator was a great idea. I think companies can have such incubators to help employees explore and work on their innovative ideas. Another notable thing was Coders Program. It was a summer program where kids from different areas in NYC come to Capital One and learn to code from their tech team.
After the tour, we chatted in the lounge area. Samantha has been working in the industry as a designer for ten years now. We started the discussion with inclusive designs. She said she deeply cares about inclusive design and that she was very proud of herself because, during a design release, she made sure that mockups and images for the products were inclusive. She explained that some of the mockups had hands, she transformed those male Caucasian hands into brown hands with nail polish. She acknowledges the fact that mockups or design sprints will only be shared among the team but she believes that by adding these tiny details we can at least try to include everyone in the process. In her opinion, there is still a long way to go in terms of dealing with biases in design.
Samantha has been working in the tech industry for ten years now and I got interested in her experience as a woman in the male-dominated industry. I asked her about how we can draw more women into tech, and what her experience has been. She was excited about the topic and gave me an elaborate answer. Seeing women at higher executive levels in Capital One makes her very happy and she is enjoying working as a design manager. She told me that Capital One has a good male to female ratio but it is still not where it should be. According to her, initiatives like introducing high school girls to coding can bring a positive change. She further appreciated the collaboration at the company, where different teams meet once a month to share their problems. She invited me to design meetups that she arranges every other month for designers.
I was only hoping to meet Chris, but fortunately, I got the chance to talk to Samantha too. Visiting the office and talking to designers was a great learning experience for me.