Wodify is a membership management and performance tracking system designed specifically for local CrossFit gyms (aka "boxes") and its athletes. Apart from providing a comprehensive membership database, Wodify also allows owners of the gym to handle billing and payment, schedule and maintain classes. Athletes, on the other hand, can use its mobile application to check the workout of the day, register for a class, pay for their membership, record their performance and nutrition and compete with other athletes.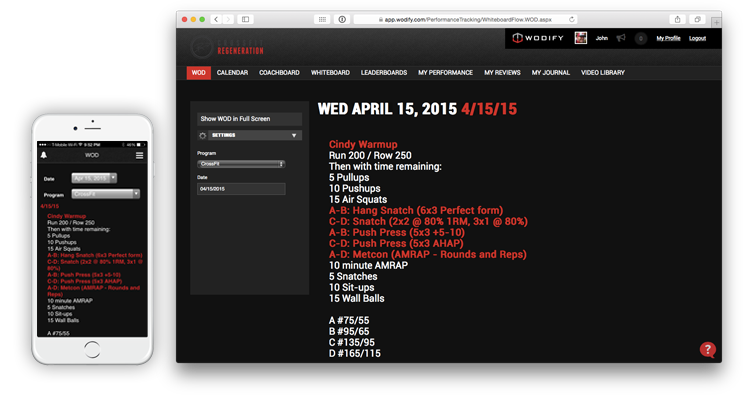 Recently, I joined Bay Ridge Crossfit and that is how I was introduced to Wodify. It was quite confusing when I first started using its mobile application. As a newbie, I was really having a hard time figuring out the CrossFit abbreviations and acronyms and the using the app made it more difficult.
After logging in, you land on this page, which shows you the workout of the day but only when you select WOD in Program option. Otherwise, it is selecting any other option and waiting for something to show up. We don't use any other program other than WOD and when I asked my coach about it, he said that the software doesn't allow them to customize certain things.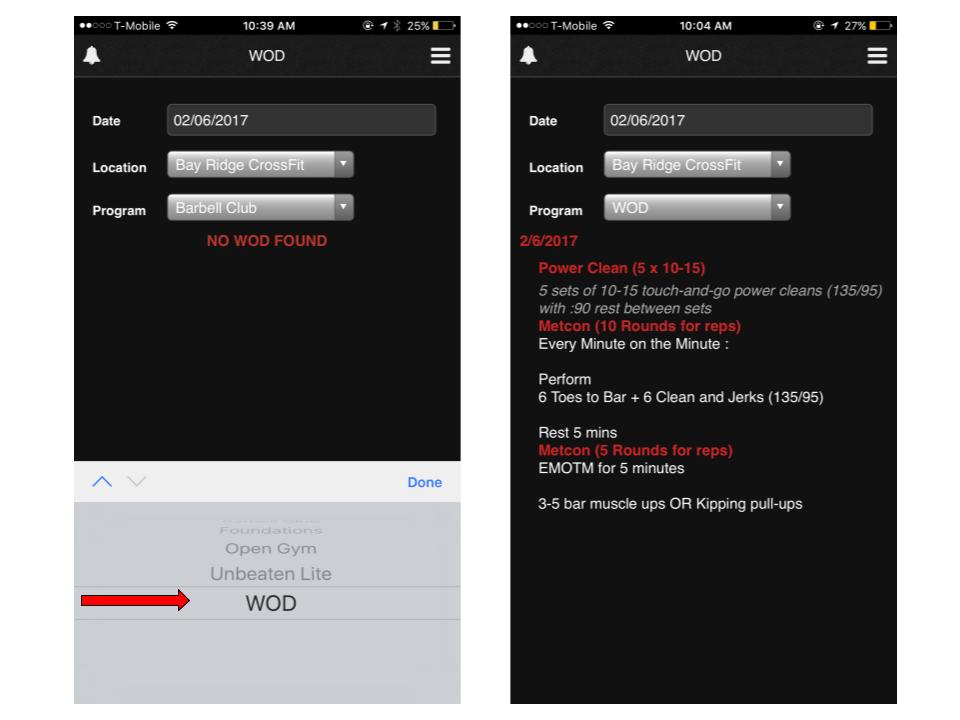 Registering for a class is fairly simple and is the only thing that works perfectly. There are different time slots available and all you have to do is click on reserve to reserve a spot. It also shows how many other athletes would be joining you.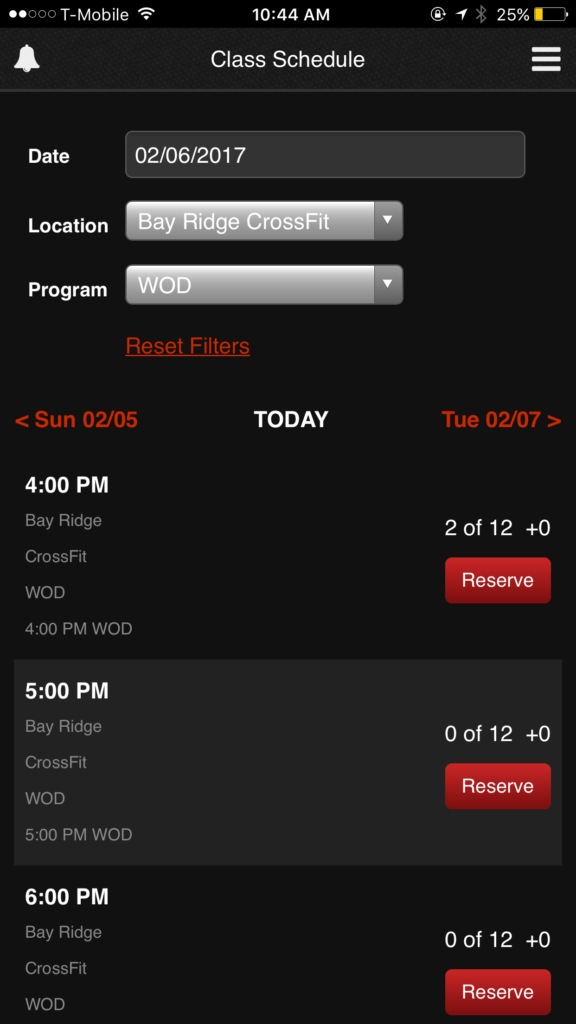 Adding the results is easy and only works for logging your score onto the whiteboard (leaderboard) for that day. Even though there is an option for performance history but the results never show up even after recording all the scores. All I get is "Sorry, no performance history." Again there is a long list component in the performance sections, things we don't even do (again it is not customizable). There is no "Back" button anywhere on the app, you have to click on the same tab to go back.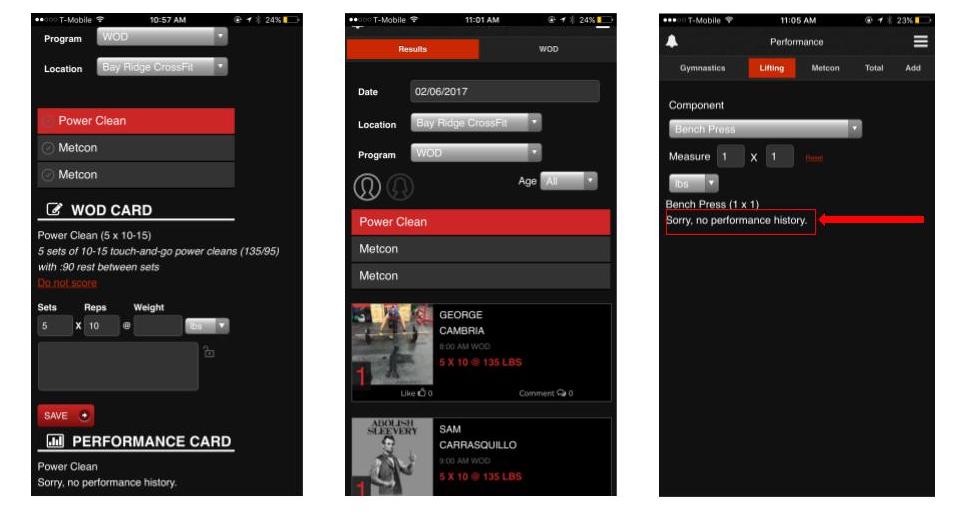 A vast number of small gyms across the country are using this system simply because it's doing the job for them and they don't have that kind of finances to build their own system. As for athletes, most of them are struggling to use this app (based on reviews on App store and personal experience).
An effective research strategy should involve:
Conducting surveys and interviews involving both the gyms and athletes.
Conducting usability tests to see where people are struggling.
Competitive analysis of other fitness and gym applications. Look at their strengths and weaknesses.
Creating personas from your observations and research to represent gyms and athletes; to help align strategy and goals to specific user groups.
Creating scenarios and storyboards to create, discuss, and communicate how users interact with the product.
Using insights from all these research methods, one could design an effective system and an application for the users.