Everything is constantly changing in the tech world – it's becoming more of our everyday world. On the other hand, deciding a product in the tech world to invest is giving users a hard time. The same can be said for UX project frameworks. Choosing a project framework is often the most difficult part for those who are in the field of UX. Sometimes, getting a team to function together as one can be challenging.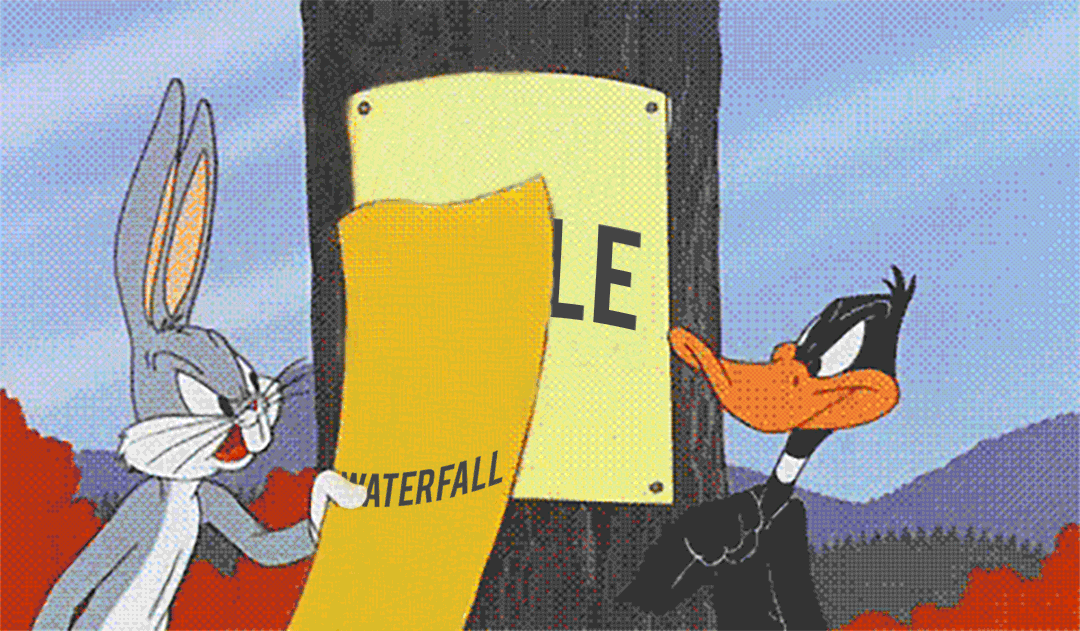 Source – https://medium.com/@jdelosangeles/project-framework-comparisons-agile-vs-waterfall-vs-hybrid-vs-lean-dc6801d217e4
The UX industry is experiencing a real boost of project frameworks types. Each organization has its own framework to design a product and solve the user-centered problems. The most widespread and popular one being – Agile. However, I strongly believe that there is no 'one size fits all' when it comes to project frameworks. It is crucial to know your project scope when you are deciding a project framework to follow.
As a UX designer/manager, you shouldn't rely on the popularity of a certain framework. Instead, you should ask yourself the following questions:
What your organizational goals are?

What are your constraints?

What are the client and stakeholder needs?

What are the size and characteristics of the team?

What are the time and budget limitations?
Without answering these questions, it would be really difficult to streamline the  UX framework you want to follow.
Having said that, I will now do an in-depth analysis of the two most conventional and mature frameworks – Waterfall ('Traditional') and Agile.
Waterfall ('Traditional') Framework
Having its roots built up from the manufacturing and construction industry, the Waterfall framework is a linear and sequential process in and out. It has distinct stages for requirements gathering, design, development, and testing. In this framework, rigorous research is done twice. The first one is in the requirements gathering and design phase which is also referred to as the discovery phase. The second phase starts at the very end of the development phase.
Though it is a very simple and straightforward process, it comes with its own drawbacks. Due to its rigid structure, it doesn't allow a high degree of flexibility and has no margin for errors. That being said, now let's have look at the pros and cons of the Waterfall framework.

Pros of Waterfall Framew

ork
Creates a clear vision of the end goal for the client
As the team agrees on what will be delivered at the end of the project cycle, it makes it easy for the client and stakeholders to envision the final product at the very beginning.
Staged framework highlights roadblocks and enforces discipline
Every phase in the Waterfall framework has a defined start and end point. Teams have to complete an entire phase before moving on to the next one, so if there are roadblocks to completion, they're brought to light right away. Being liner in nature, teams can neither move forward without completing the previous phase nor move backward. So this approach helps in enforcing a discipline within the teams. Every team member is aware of the fact that any delay caused by them will affect the whole project.
This framework's approach is highly methodical. Everything is recorded – from the project's conception to its completion. Due to its sequential process, every new phase involves a new group of people and if everything is well documented, it is easy for them to take charge of the project from that particular phase. This also helps when there is a new addition in the existing team. New team members can simply refer to the documentation and start working on the project right away.
Cons of Waterfall Frame

work
Alteration at any stage of the project is nearly impossible
As discussed earlier, in this framework there is no looking back. It leaves almost no room for unexpected changes. Any sudden change in the project plan or unplanned roadblocks would hamper the work carried out up to that point, which would derail the entire timeline.
No involvement of the users until completion
Frank Chimero (Author – The Shape of Design) said, 'People ignore design that ignores people.' This is actually true when it comes to designing a product. In the Waterfall framework, the entire product is tested in the end by the users and they are not involved in the middle phase of the project. In my opinion, this is the biggest drawback of this framework. Involvement of the users during the whole process is necessary and it results in a user-centered product.
Agile Framework
In the early 2000s, a new framework called Agile emerged. It expresses rapid, iterative cycles of launching, measuring, and pivoting as needed. One thing to note here is that there are no distinct sections for each phase. The whole team works in short chunks of time called sprints, in which they execute small tasks and are assessed on an ongoing basis.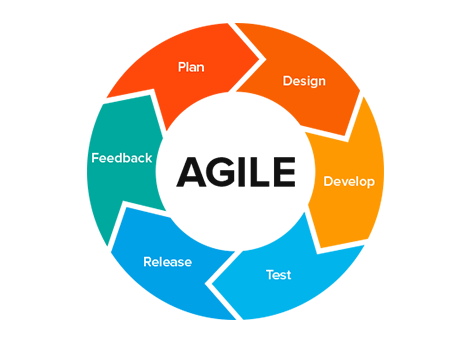 In comparison to the Waterfall framework, an Agile framework is flexible and can be repeated all over again. It focuses on gathering user feedback by allowing continuous user testing. As every other framework has both pros and cons, Agile is no different. Let's have a look at its pros and cons.
Pros of Agile Framework
Involvement of the users at every stage
This framework encourages a high level of collaboration with actual users. This not only helps in gaining visibility of the product but also helps in getting the users' feedback at every step.
A working product in early stages
If a team is following this framework, they usually get to see a working prototype of their product at a very early stage of the process. Due to its iterative nature, the team has to make constant iterations in the prototype based on the users' feedback. This framework also helps the organization in releasing a minimal viable product – a product which is good enough to get you in the game. Once the product is out, there is always a scope for improvements and updates.
As we know that Agile framework works in sprints, it becomes fairly easy for the organization to keep their product up-to-date with the last technological advancements.
Cons of Agile Framework
Project scope easily falls off track
This framework doesn't require a definitive plan to get started. At the end of every sprint, new requirements can emerge, while existing requirements can evolve. This is where the team can fall off the track and come up with a totally different product than what was initially intended.
Documentation gets left behind
Agile's sprint cycle leave's one important component behind, and that's documentation. Unlike Waterfall, Agile is not a well-documented process. This can be a problem for the new members who join the team. They will be unaware of certain design decisions and how they have to move forward in that particular project. This can create a lot of misunderstandings and difficulties within the team.
Which Framework Leads to Success?
Both the frameworks have had critics and supporters since their inception. In my option, it totally depends on the type of project and the team structure. There are several variations of both Waterfall and Agile frameworks, and each organization will have their own take on them. Some organizations are starting to embrace iterative testing in the Waterfall framework and some are incorporating upfront research into the Agile framework. As I said earlier, there is no one size fits all solution but understanding the scope, risks, and obligations of your project can help you best identify when and what kinds of a framework will make sense.