People with disabilities play games despite difficulties in relation to access or quality of experience. For players with motor impairments, the focus has been on the controller. Microsoft noticed the issue and broke down the barriers faced by people with disabilities by designing the Xbox Adaptive Controller.
Customization for different types of limited mobilities
The compatibility of the Xbox Adaptive Controller allows it to work with a range of devices. By connecting external devices (Fig 1) such as switches, buttons, mounts, and joysticks users can create a custom controllers experience that is uniquely theirs. Button, thumbstick and trigger inputs are controlled with assistive devices connected through 3.5 mm jacks and USB ports.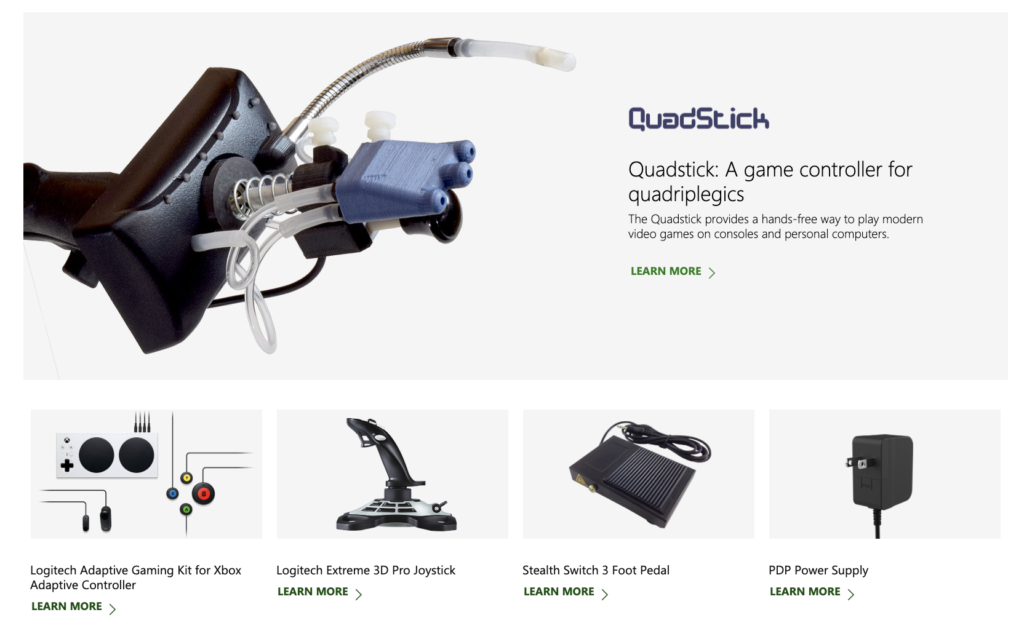 This solution is focusing on the functional solutions model, where the controller can be customized for different mobility needs, players can control with their arm, elbow, feet, face, or mouth and enjoy the virtual experience of a game. With the Xbox Adaptive Controller, a gamer can game with one hand, and one foot, or one hand and their shoulder, or even one foot and their chin. The larger joysticks and larger buttons (Fig 2) make it easier to press and reach for people who can't really put pressure through their hands. Microsoft takes the actual utilities of the controller into consideration and is pretty thoughtful in designing some of the external devices as well. For example, they designed cushion to cover the button (Fig 3) for players to control the button comfortably when using the head.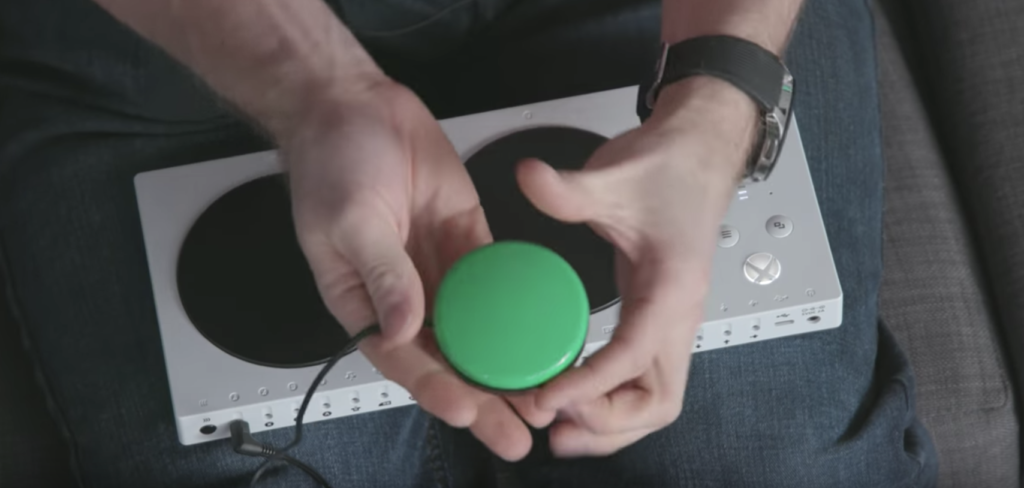 The app(Fig 4) that comes with the Xbox Adaptive Controller can also allow users to tailor every key and button to specific commands, as well as adjust things like pressure sensitivity and gradation curves for the joysticks to improve the usability for different user groups.
social impact for Gamers
Although there could be some potential effects to improve the cognitive abilities of players with intellectual disabilities and the fitness of players with lower-limb impairments from playing video games. I think what Adaptive Controller really brings people with disabilities are the enjoyment, relaxation, socialization, and challenge through playing video games.
This touches the social model of disability where suitably designed technologies like Adaptive Controller are seen to enable people with disabilities to fulfill their desires to socialize, learn and play and potentially improving independence and quality of life. There are no distinctions of different controllers online. In the video game, you can't see if the players are in the wheelchair and you can't see if they are using an adaptive controller, what you see is another avatar in the game playing and doing exactly the same thing you're doing. And that is a social environment without disabilities. (Fig 5)
In real life, for a facility like Craig Hospital(Fig 6) where patients who've either had a spinal cord injury or a traumatic brain injury can stay and recover, the Xbox Adaptive Controller has created a way for patients to get together and play games. The co-pilot feature in the adaptive controller allowed them to play games together and make connections(Fig 7). This assistive technological solution has raised the desirabilities of gamers with disabilities and created opportunities for social inclusion through playful and entertainment activities for people with disabilities.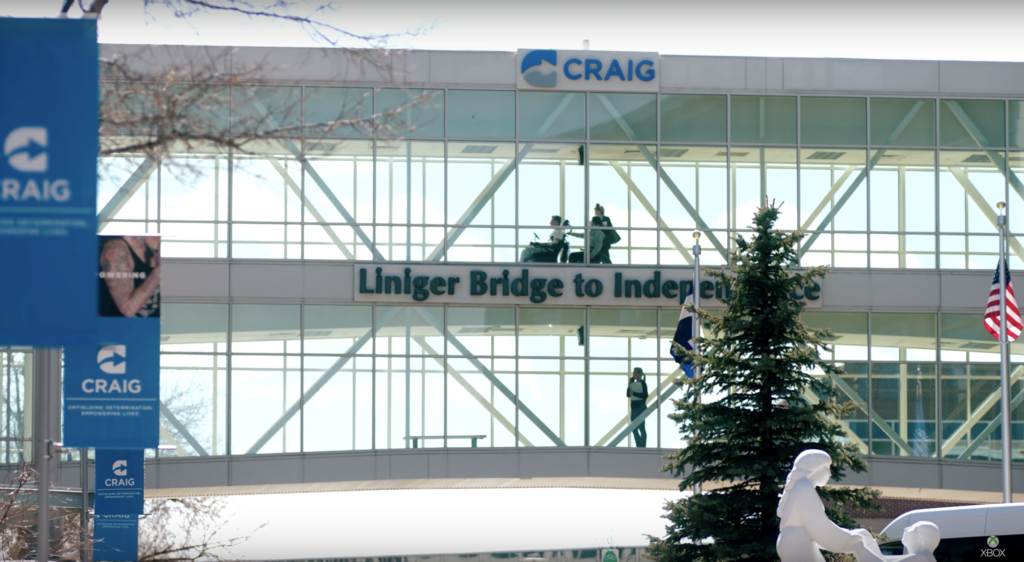 The Affordability
Despite the social impacts and the functional solutions the Xbox adaptive controller provides, the process of setting up the controller catering to different use cases is still time-consuming. It is also likely to spend nearly a thousand dollars to set up a set of devices that are customized for players. (Fig 7 & Fig 8)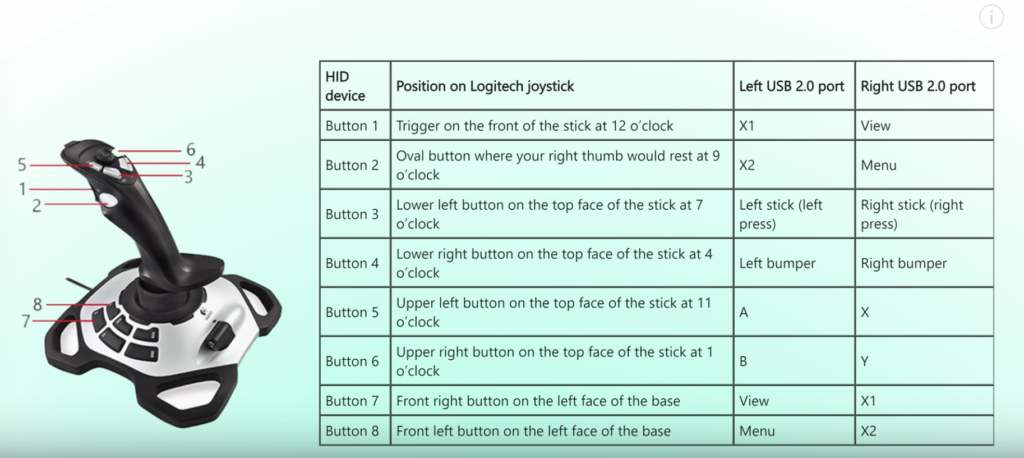 Like most designs, the design of assistive technologies also needs iteration. According to Xbox lead, Phil Spencer, these new developments like Xbox Adaptive Controller are part of Microsoft's ongoing journey towards more inclusive design. Spencer said, "On our journey of inclusive design, we have taken a wider view of our fans and a more inclusive approach to designing for them … though we realize that this is only one step along our journey."
References
Xbox Adaptive Controller | Xbox
https://www.xbox.com/en-US/xbox-one/accessories/controllers/xbox-adaptive-controller
Customize the Xbox Adaptive Controller in the Xbox Accessories app https://beta.support.xbox.com/help/account-profile/accessibility/customize-adaptive-controller-in-xbox-accessories-app
Youtube channel: All Access Life https://www.youtube.com/channel/UClU9w9ETBzaw34NIphAl_nA