It is always easy to come out with an idea and share it with the team, but not every person is able to understand it and consider it as a business opportunity due to their background and knowledge. How do you make sure your ideas will fit into their business? Well, it is the time to conduct a participatory design( It may also be called co-design).
Participatory design is a collaborative activity to ensure the result achieve their needs and usable or even come out with design development. It involves all the stakeholders (e.g. employees, management, partners, end-users), especially those who realize that it is difficult to correctly understand the culture, society or usage conditions encountered by their customers and users.
There are three types of participatory design:
Materialize Research – helping people to externalize something abstract
It is a research through design which you are using design materials and methods as a way to elicit emotion, thoughts, concepts. In the design field, it usually starts with a design challenge that the design team and participants work on together or individually. In a formal way, it means examine specific forms of knowledge related to techniques for visualizing and reifying topics, messages or stories or artifacts. Emphasizes what happens in the encounter and interaction between the viewer, the user of the image and the visual communication, the producer and the technology involved.
Example: Imagine a future without disposable bags with milestones of 2020, 2025, and 2030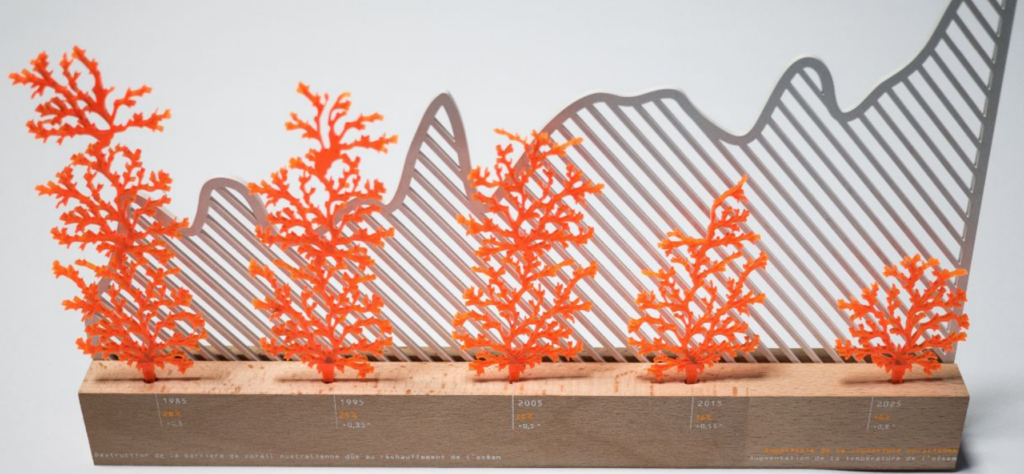 Build Together – Launch plan & gamestorming
A team-building activity in which teams must complete within a limited time. Team building activities can improve workplace projects that involve teamwork because it helps people better understand the role of a specific concept. After completing team building activities together, people can better understand the role's strengths, weaknesses, and interests.
Example: Build the tallest free-standing structure out of 20 sticks of spaghetti with tape that will support the weight of one marshmallow.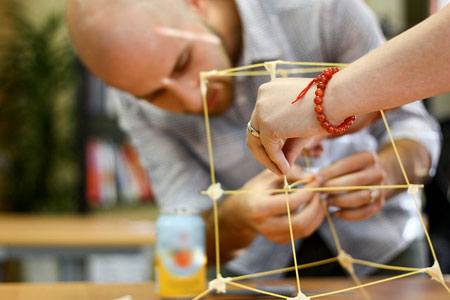 There is also a very good methodology called Lego serious play(LSP). Its purpose is to promote creative thinking within a group by using metaphors. Members are able to communicate these ideas more effectively by not only formulating and visualizing their ideas through words and sentences but by using Lego bricks. Meanwhile, being playful gives people more motivation and efficiency to spend time and work together.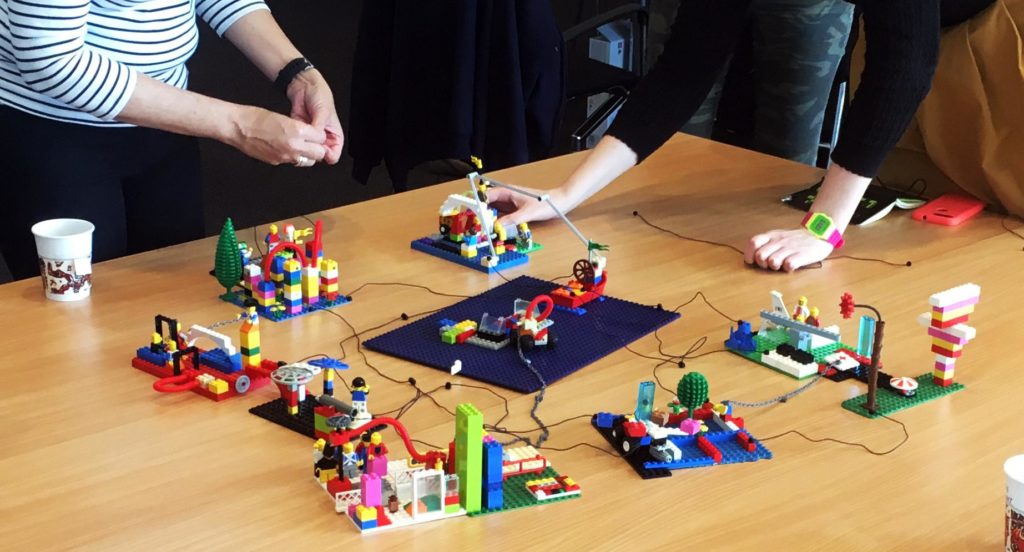 Build Empathy – people, timeline, supplies, location
Create an environment/scenario to help stakeholders understand or feel what another person is experiencing from within their frame of reference, then to define the above feelings and identify the main problem to be solved.
Example: Active listening – Team employees up in pairs and have them role-play a customer service scenario to improve customer service
Here are the popular methods that people conduct empathy exercise for design thinking:
Assume a beginner's mindset
Ask What-How-Why
Ask the 5 whys
Conduct interviews with empathy
Build empathy with analogies
Use photo and video user-based studies
Use personal photo and video journals
Engage with extreme users
Story share-and-capture
Bodystorm
Create journey maps
How do we do it?
Before running a participatory design, think about specific roles and responsibilities that are dependent on the context. Make sure that different people and organizations are brought together to fully understand the prospects of opportunities and jointly create new solutions. The scope or scale of the project will determine how many stakeholders are represented and what they will contribute to the process.
There are three stages of conducting a participatory design. All the stages can be conducted by an individual or working together. They are OPEN, EXPLORE, and CLOSE. Our professor Pamela Pavliscak at Pratt has given so many great methods for each stage(see image below). Ice breakers is the most common method to start a design thinking, which a host of the workshop can simply ask a question to start a discussion. Through the three stages, stakeholders will be able to receive new inspirations and generate new ideas.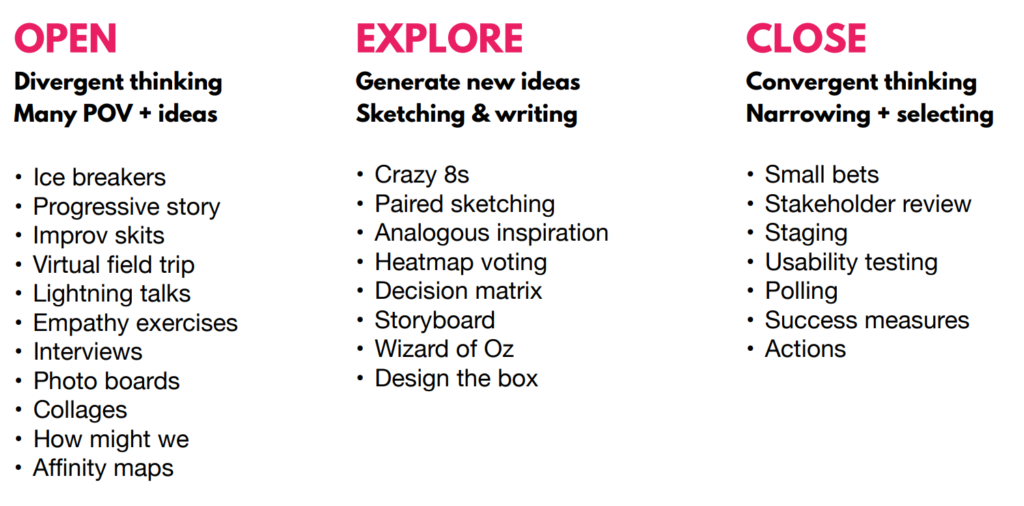 Conclusion
We are living in a world that requires collaboration, so people can share ideas and create a better even more creative solutions. By conducting a successful participatory design, it generates better ideas with a high degree of originality and user value and improved customer needs. Most importantly, it builds a better relationship between the product or service provider and their customers.
References
Co-design: A Powerful Force for Creativity and Collaboration. (2016, October 15). Retrieved February 11, 2020, from https://medium.com/@thestratosgroup/co-design-a-powerful-force-for-creativity-and-collaboration-bed1e0f13d46
Visual Culture and Learning. (2018, September 4). Retrieved February 11, 2020, from https://www.konstfack.se/en/Research/The-Research-Management-Team/Visual-Culture-and-Learning/
Lego serious play usage in UX design. (2017, December 14). Retrieved February 11, 2020, from https://medium.com/@ergomania_UX/lego-serious-play-usage-in-ux-design-4c27c54e1451
Dam, R. F., & Teo, Y. S. (n.d.). Design Thinking: Getting Started with Empathy. Retrieved February 11, 2020, from https://www.interaction-design.org/literature/article/design-thinking-getting-started-with-empathy