Overview
The Henry Ford Innovation Atlas is a web-based mapping tool that aims to help users investigate factors affecting innovation and invention in the education system. It also provides solutions and resources to bridge these innovation gaps.
Client's Goals
Enhancing the usability of the tool
Magnifying the discoverability of different features across the tool
Through remote moderated usability testing, we evaluated the overall usability of the Henry Ford Innovation Atlas while keeping in mind the client's goals. Effective qualitative research helped us discover the scope for improvement in the tool's navigation. This study also identified the low discoverability of primary features across the interface. The key issues were resolved through simple recommendations provided by our team.
Testing a Geographical Information System Remotely
Our team of 4 usability experts conducted remote moderated usability tests for evaluating the overall usability of the Henry Ford Innovation Atlas with 9 participants. All the interviews were conducted in real-time over Zoom and Google Meet. During these interviews, participants were encouraged to "think out loud" as they progressed through each task assigned by the moderator.

Process


Identifying unique user journeys through navigational flow
Through our kick-off meeting with our client we were able to identify the target users as School Officials/ Policy makers / School Administrators. For this study 9 participants were recruited who were working closely with the education industry.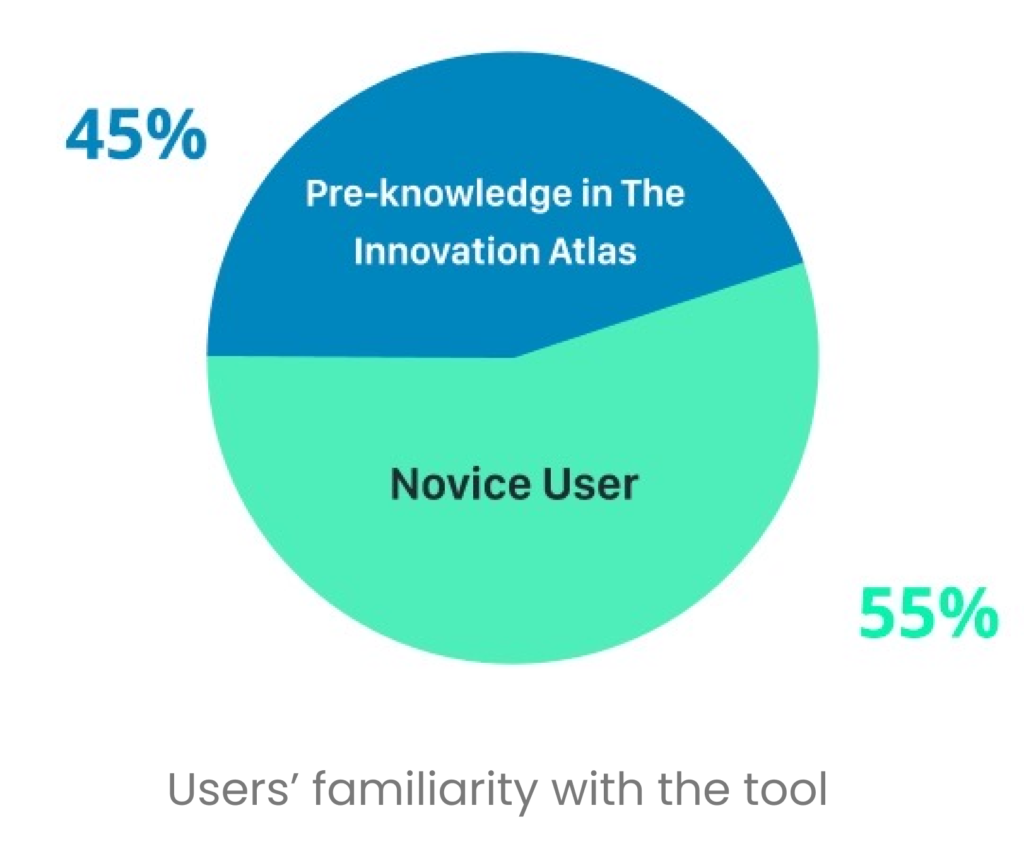 We set out objectives for defining tasks and scenarios for user interviews. We started by listing out the elements we wanted to investigate through our qualitative and quantitative research.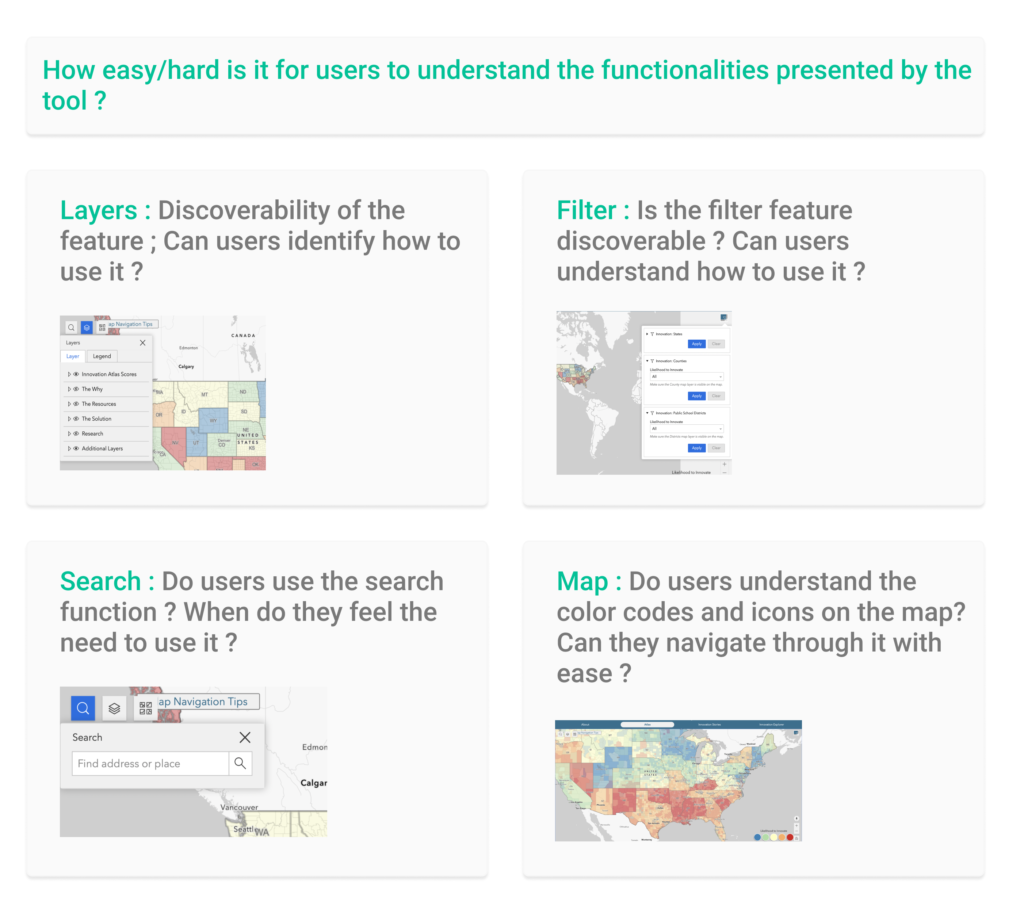 4 pre-test questions, 4 post test question (for quantitative research) and 4 tasks (for user interviews) were defined by following the listed objectives. Each task was designed to be completed in a duration of 3-5 minutes.
Findings from our quantitative research suggested that while 6/9 users would frequently use this tool, 7/9 users found the tool cumbersome to use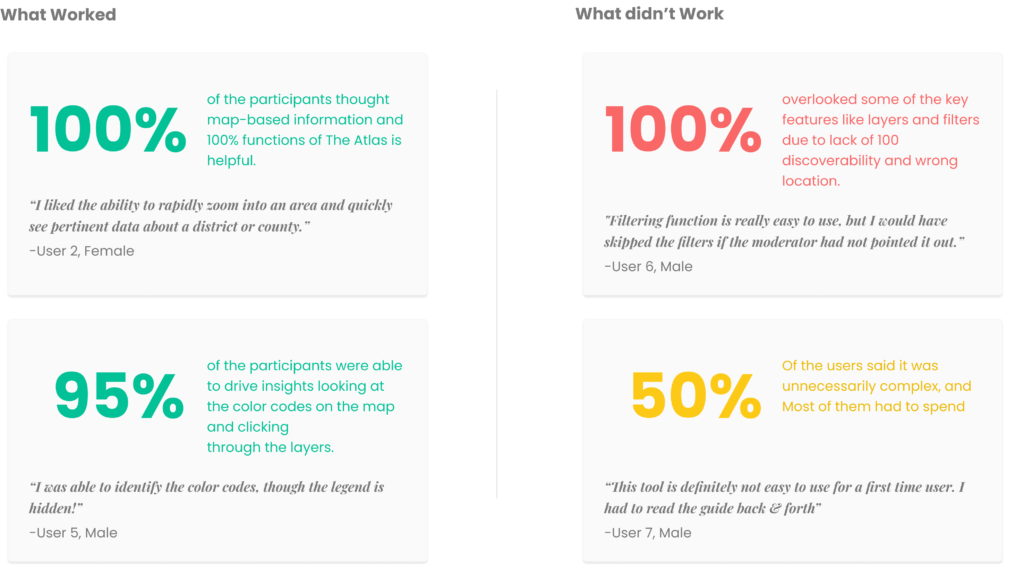 Through further analysis, we discovered 47 usability issues. This case study presents 4 issues addressed by more than 50% of the participants. These issues were found to be disruptive of users' task flows and were assigned a high severity rating.

LAYERS : Turning on/off the visibility of a Master Layer Does Not turn on/off all its sub categories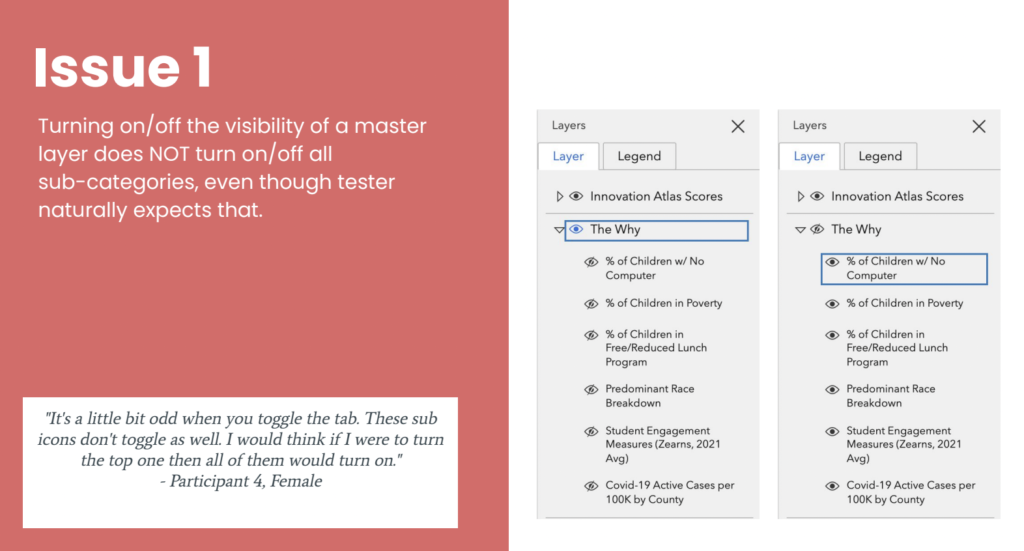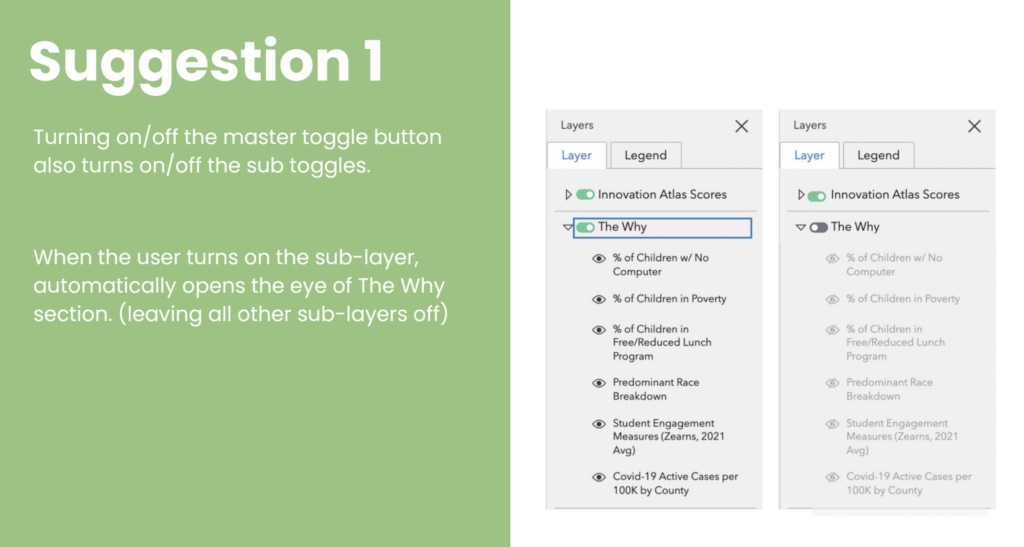 Filters Were Not Discoverable Enough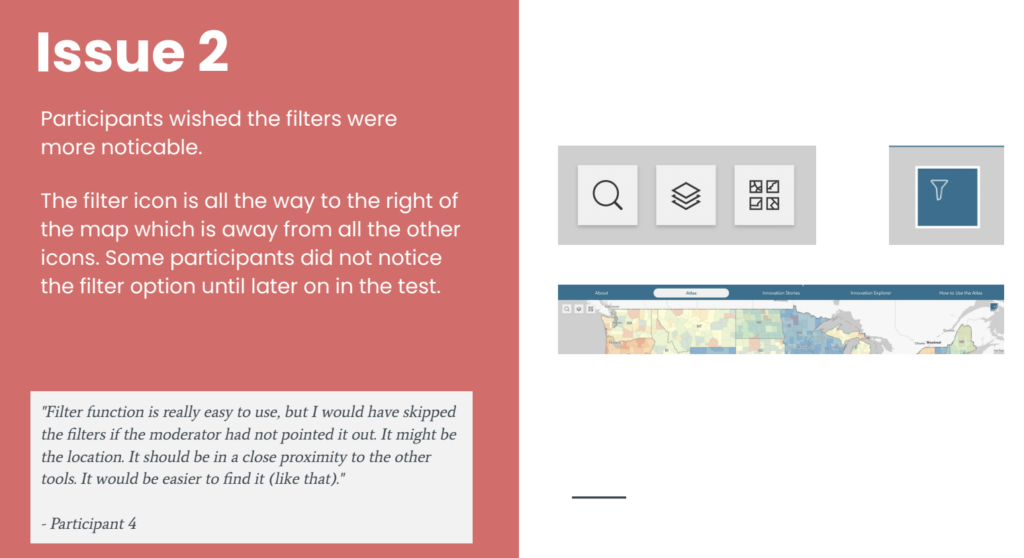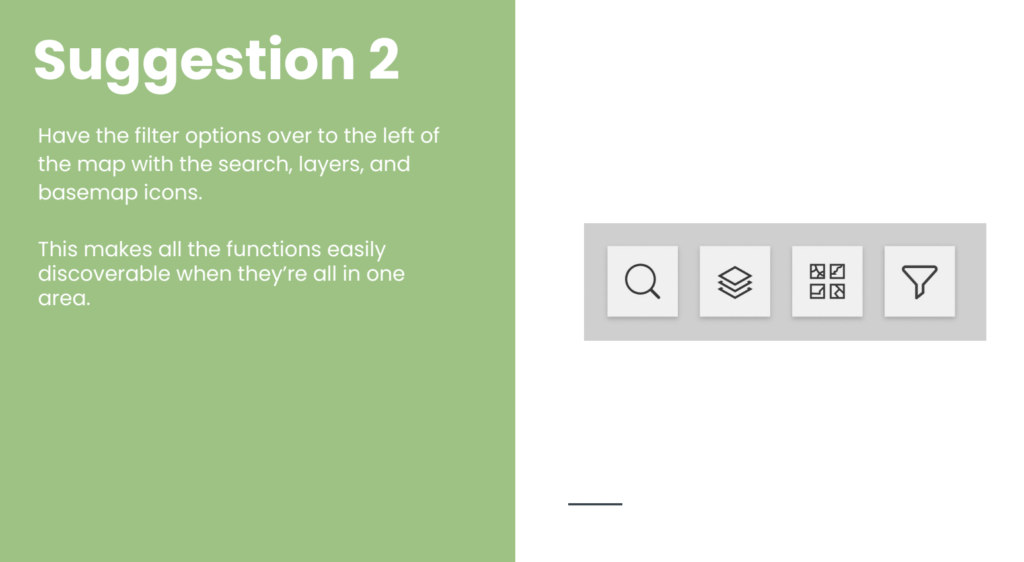 Participants were unable to compare two score cards PARALLELy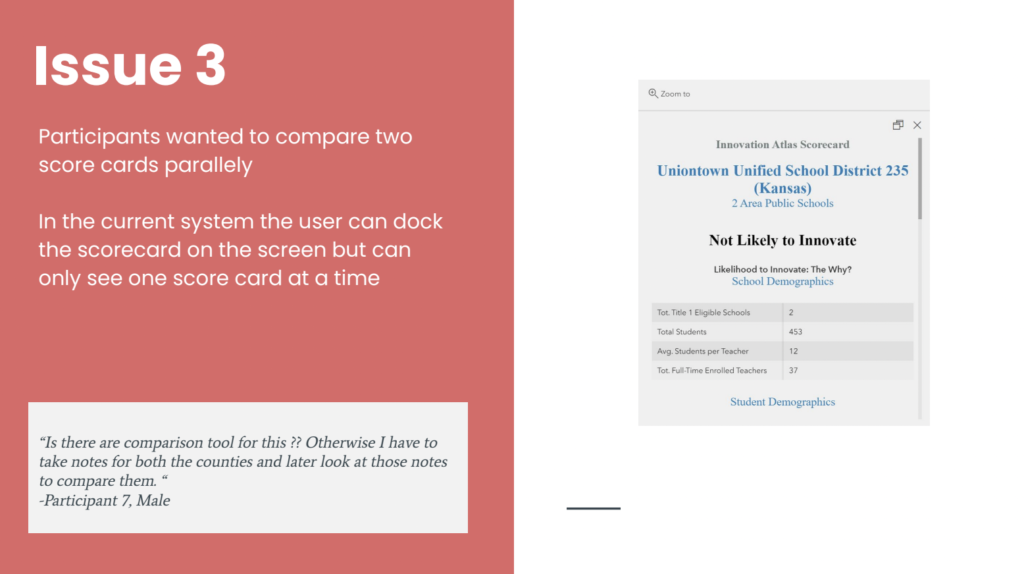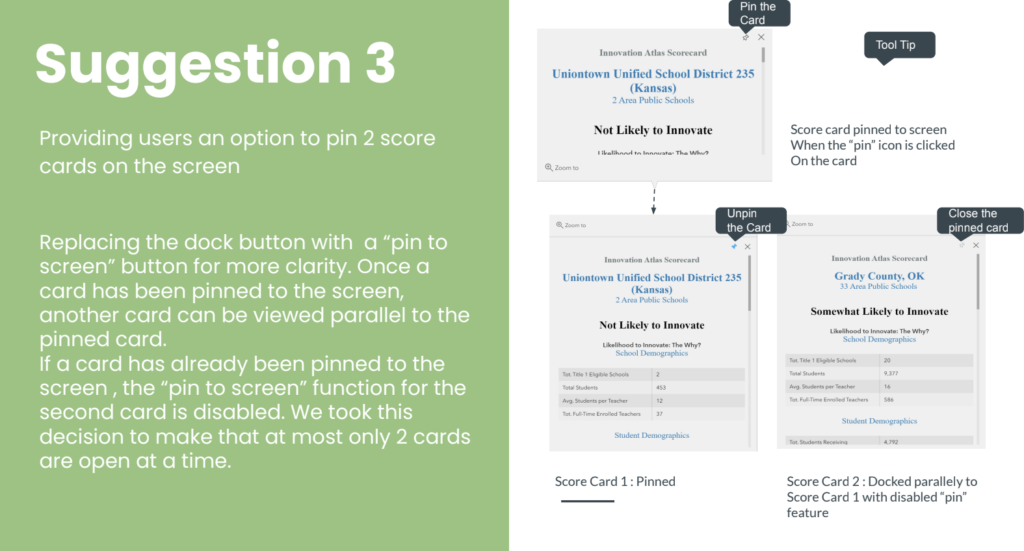 While Using Search Function, the map would severely zoom over the search location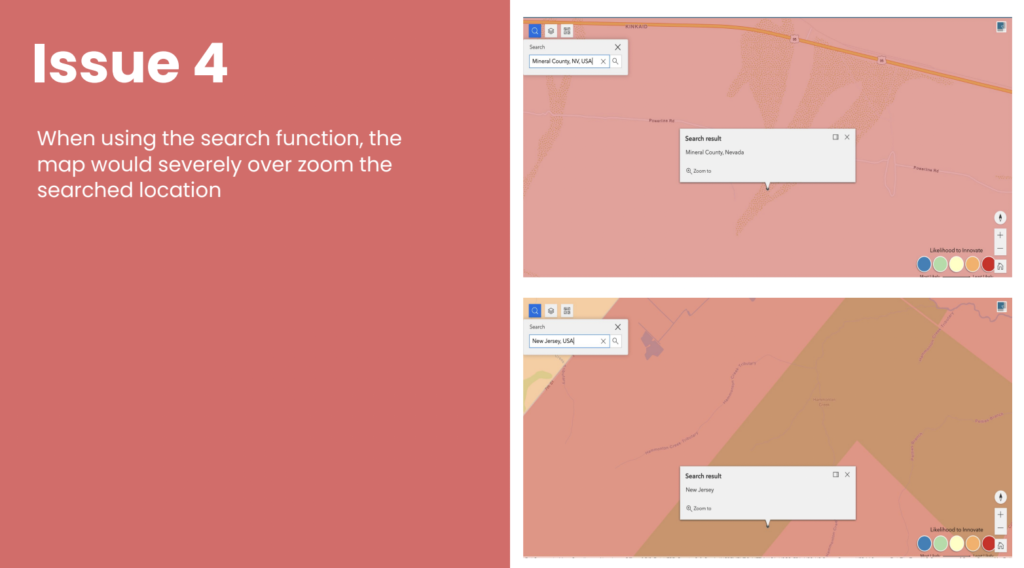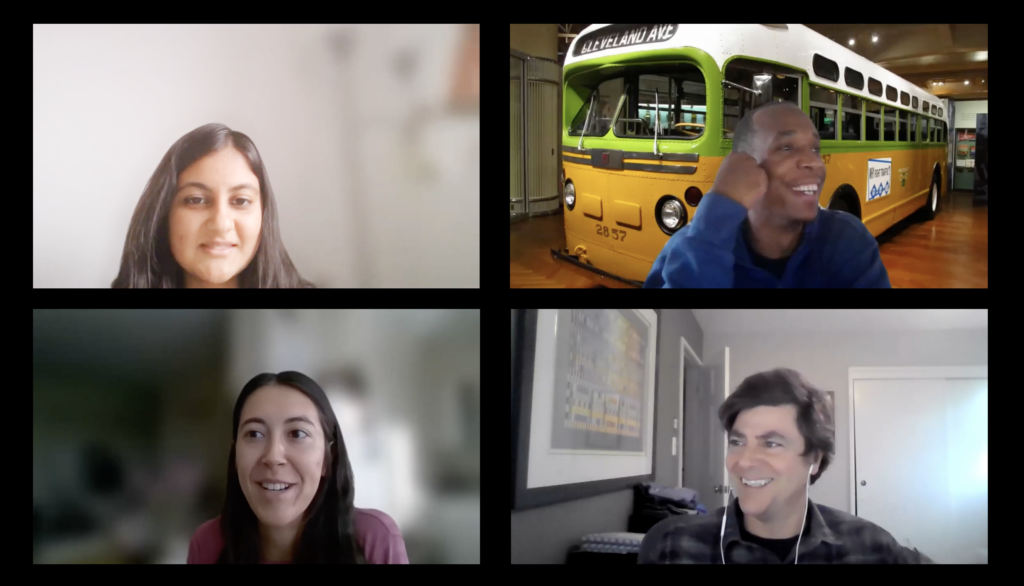 The representatives from The Henry Ford were extremely impressed with our findings and 4 simple recommendations. Our clients felt that these changes would enhance the tool's usability to meet the varying demands of users and would be valuable in driving the tool towards a new direction.
For further enhancing the usability of this tool our team suggested another round of moderated usability testing after implementing the changes followed by our findings. Another round of usability test would further validate the assumptions made through the first round of moderated usability testing. This round of usability testing would also validate or invalidate some of the recommendations made by our team.