INTRODUCTION
The TD Pilot by Tobii Dynavox is one of the multiple ACC (Augmentative Alternative Communication) devices featured in their range of products. TD Pilot specifically is an eye-controlled device for iPad, designed to empower people with conditions such as spinal cord injury, cerebral palsy, or select ALS instances to communicate through their apps of choice in the App Store's selection. This iPadOS – based speech generating device features the leading technology of an eye-tracker.
Understanding TD-Pilot and its features
While communication is a fundamental human right and, many individuals with physical or cognitive impairments face challenges in expressing themselves . Tobii, a pioneering company in the field of assistive technology, has been at the forefront of developing innovative solutions to empower individuals with disabilities.
One of their groundbreaking technologies is eye-tracking, which has revolutionized the way people with communication difficulties interact with the world. The TD-Pilot is a form of device that allows people with disability to communicate via AAC which is Augmentative Alternative Communication. AAC is a set of tools, strategies or any form of support that enables communication in addition to or in place of the spoken word. The iPAD-based device has eye-tracking that matches the standards of performance for iOS and attaches swiftly to assistive devices such as wheelchair mounts.
KEY FEATURES :
Multiple access methods : The TD Pilot supports multiple access methods, including touch and eye-tracking. It can also be activated through speech, accommodating a variety of disabilities and ensuring dynamic communication possibilities.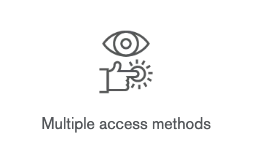 Partner window : The partner window overcomes the challenge of a societal model of natural communication which has peolpe talk one-on-one facing each other. While some devices are one way – requiring both parties to face the screen, this allows both the parties involved to communicate face to face – promoting inclusive interactions.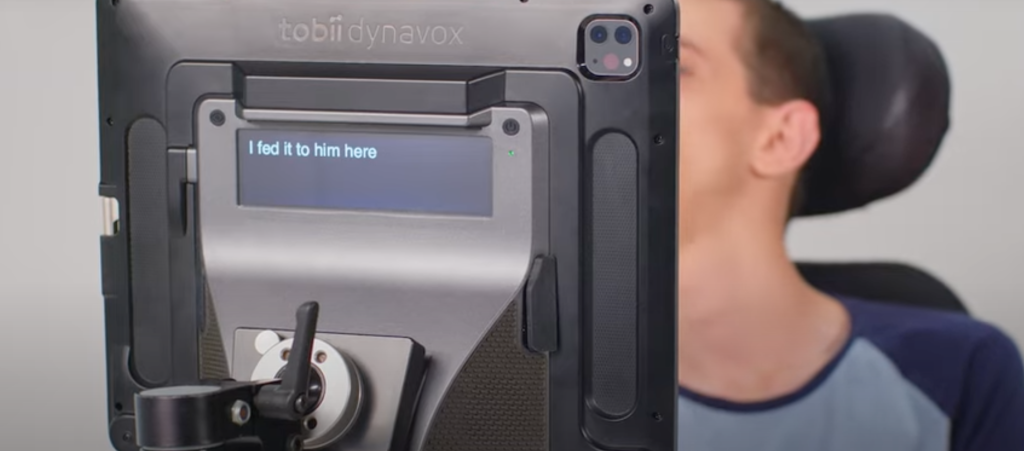 Technicalities like 'Outdoor eye-tracking' and 'powerful speakers' have also been considered by the device allowing for de-emphasizing the disability and stepping into environments per the person's desire. It also increases the chances of clearer conversation as the speakers enable a loud and clear voice.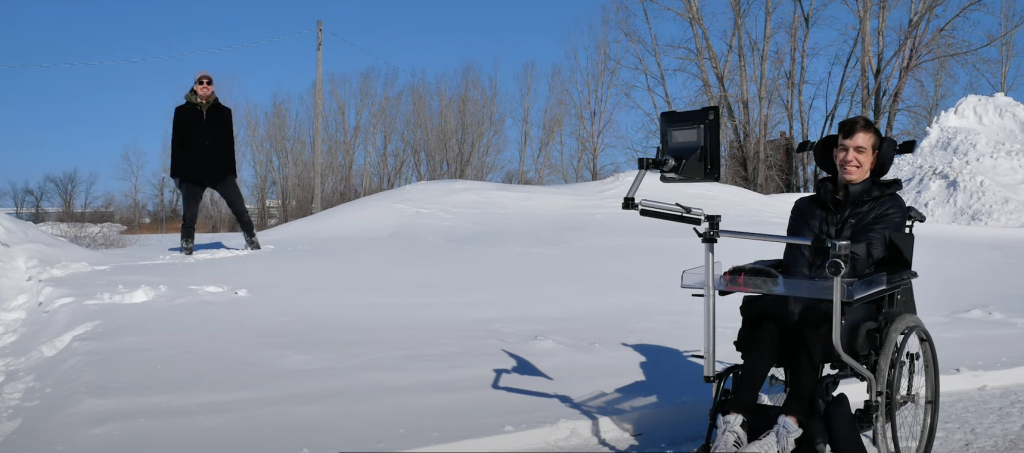 BENEFITS OF THE TD PILOT
While the great features add to the benefits that the device boasts, being paired with an iOS device, it also opens up a door to much more than just speech generation as it is helpful as a powerful, customisable and educative tool. It expands the boundary of usability and access to more of the normal form content such as social media, games and texting giving people to integrate more smoothly along with evolving technology in their lives.
BARRIERS AND CONSIDERATIONS
Setup Assistance: The device is a tool that cannot be set up independently by the audience it targets as it looks to help people with physical disability. The sense of independence might not be ultimate though its a huge step that opens up a door to further improvement.
Environmental factors : The device works outdoors as well, environmental factors such as bright lights may cause reflections around individual users.
Eye Fatigue : Excess use of eyes to operate the device may lead to fatigue and other eye-conditions which could limit the user's extent of use.
Optical health : Lastly, as the technology is still being developed, the eye-tracker is limited to specific requirements of optical health which also restricts certain audiences.
CONCLUSION
Overall, though not completely liberating in the context of the medical model, it is a huge step forward in breaking the barrier of communication. The use of TD-Pilot has helped people with disabilities express themselves faster and more independently than not.
Tobii's commitment to accessibility and strides towards innovating dedicatedly towards empowering solutions is transformative. their belief in breaking barriers and overcoming societal myths built around accessibility devices can enhance the quality of countless lives. Their foundational motto to celebrate the equal right of communication and levelling the field by leading with "Everyone is ABLE". Through devices like the TD Pilot, Tobii is helping individuals with disabilities express themselves and participate more actively in society.
REFERENCES
Tobii Dynavox website : https://us.tobiidynavox.com/pages/tdpilot