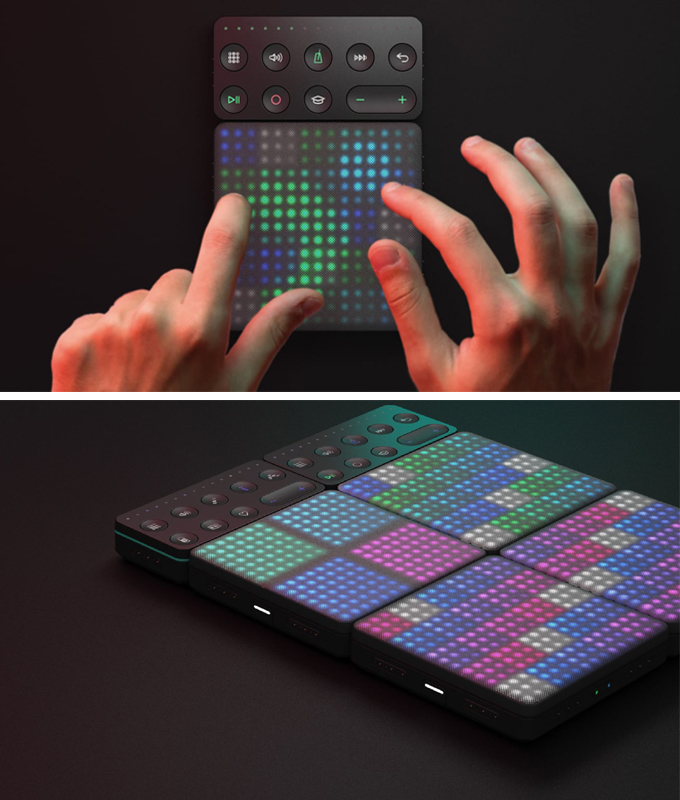 F.g.1 ROLI Blocks with full lighting which democratize music production
ROLI Blocks is a concept device which let people create their music as playing building blocks. Each module of ROLI blocks can be put together by magnetic force. Everyone can make music naturally through intuitive gestures on a touch-sensitive playing surface. The block could satisfy any budget, music technique and genre. It could be seen as a 'futurism instrument', the block connected as a modularization controller. Meanwhile, each individual block fits in your hand or your pocket, and they're incredibly powerful.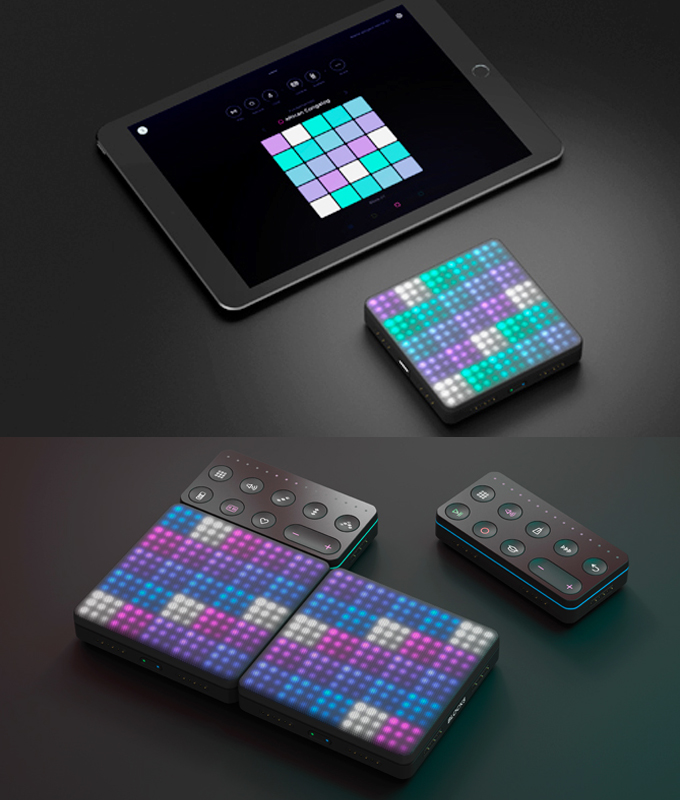 F.g.2 NOSIE App on ipad and ROLI Blocks
The system is made of a 'lighted block', 'live block' and a 'loop block', three devices with complementary musical functions that connect together to create expandable kits.  Users need to connect Blocks to the free iOS app NOISE, and then they could have a wide array of sounds and effects to explore. The way that people interact with the devices is very personalized, and using the small devices, it will be easy to record your inspiration of music note soon and quickly.
F.g.3 NOSIE App Interfaces and connect to music creator community 'NOISE.fm'
Users also can join NOISE.fm, which is a community that lets music creators share music made on the free app, connect with other music-makers, and collaborate with them. This means that the Blocks and app are a connected platform which could make your own music easily be shared and connected with music enthusiasts.