Sony's the "Access" controller is an accessible controller for the Playstation console that will be released December 6, 2023. The Access controller is a highly customizable gaming controller made for people with disabilities to play games with the PS5 console.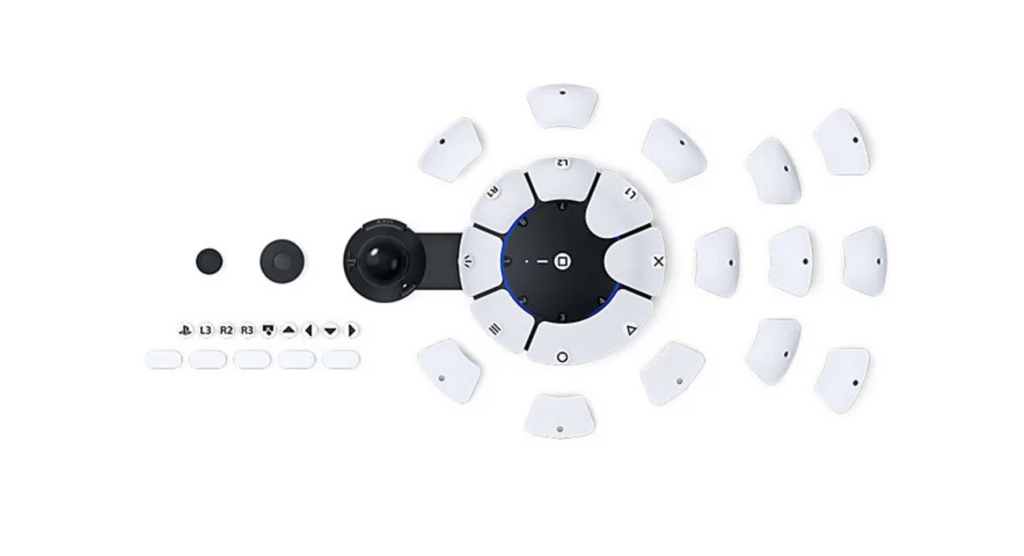 The Access controller follows the functional solutions model of disability by identifying the problems which current inaccessible gaming hardware presents to people with disabilities, and creating a new controller which eliminates these limitations imposed by previous models. Sony details the Access controllers features as such:
"Swappable button and stick caps – configure the Access controller's button layout to suit your range of mobility and switch between the included stick caps to find the shape and texture that works best for you. Adjustable stick length – lengthen or shorten the control stick's extension arm, then lock it down at your ideal length for comfort and convenience. Built for easy access – place the controller wherever play is most comfortable for you: from any 360° orientation, on different flat surfaces, a wheelchair tray, or attached to an AMPS pattern mount." (Sony, 2023)
The Access controller's design as described above supports people with disabilities by being able to adapt to an individual's range of mobility by offering different button sizes, layouts, stick lengths, control settings, surface placements, and orientation.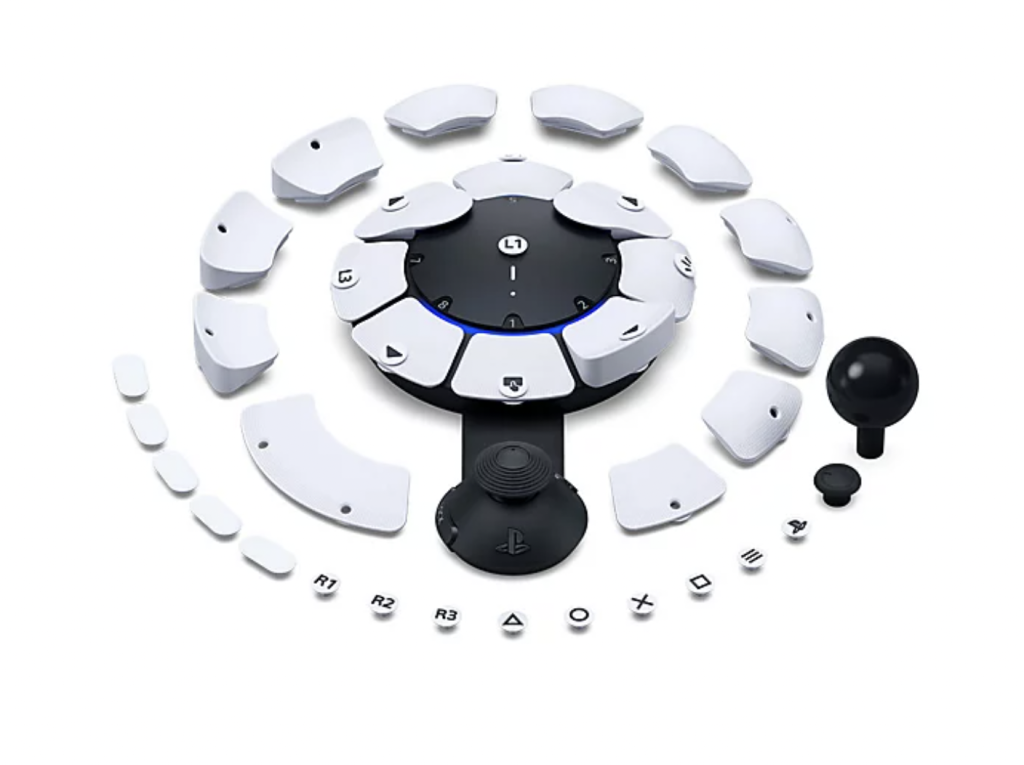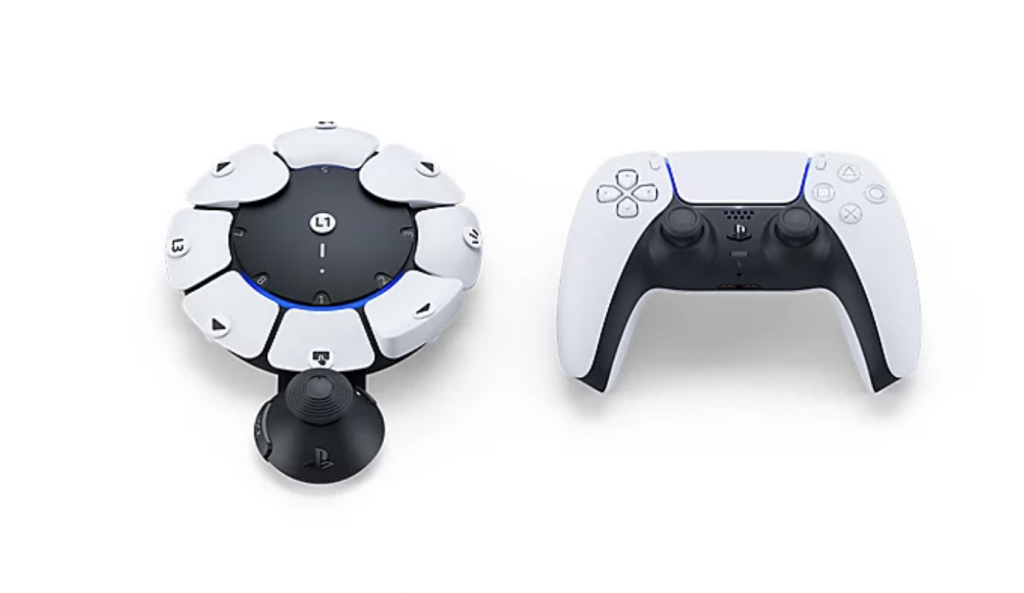 The social model of disability is also involved in the design of Sony's adaptable controller. This social model of disability states that society is responsible for disabling conditions as a result of poor designs. Sony's accessible controller addresses the poor designs of current game consoles that are inaccessible for gamers with disabilities. The goal of the social model, as reflected by Sony's accessible controller, is to enable people with disabilities to participate in the gaming world. However, there are limits to this, as the Access controller can only be used with the PS5 gaming console, so the product's ability to enable people with disabilities to play video games is limited only to games and consoles sold for Playstation. Therefore, the Access controller fails to reflect the much-needed, and larger scale societal change which is implied by the social model of disability.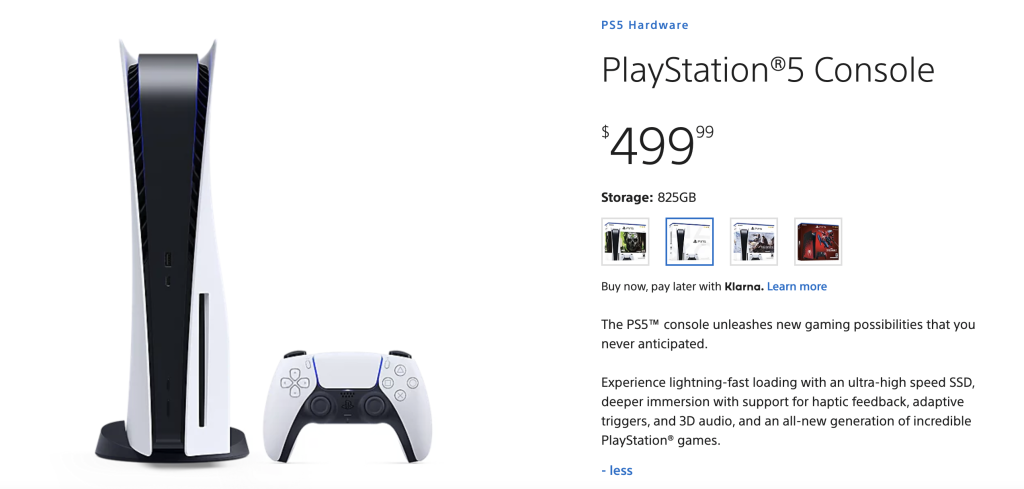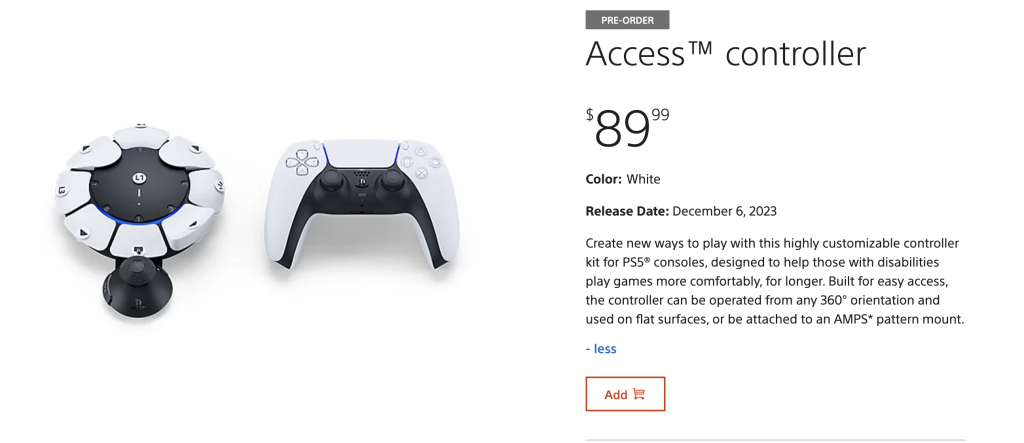 That the Access controller only works with the newest Playstation console (PS5), therefore anyone with an older model might not be able to connect and use this controller. Furthermore, the Access controller has to be bought separately from the PS5 console. Buying the Access controller along with the PS5 console costs nearly $600, which is a hefty price point. Given that the PS5 console already includes a controller with purchase, it would be more accessible to also include The Access console as well.